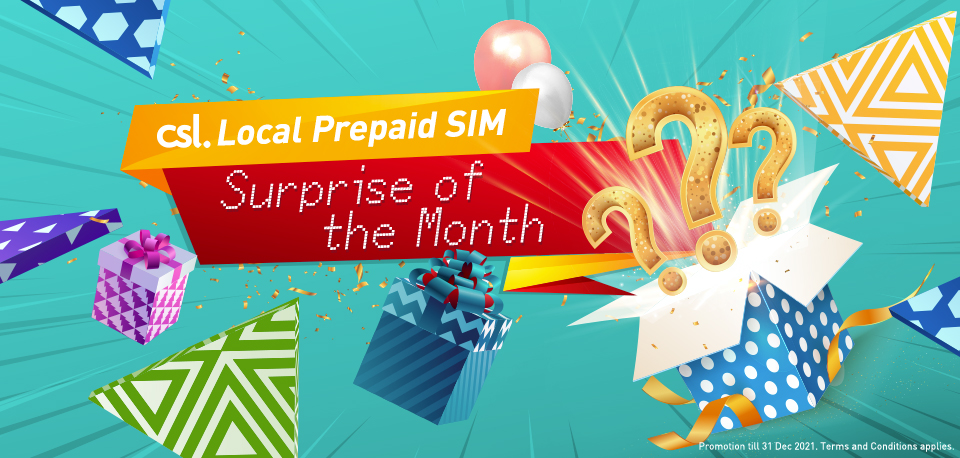 "Surprise of the Month" is a delighted program for csl. Local Prepaid SIM customer to enjoy the privilege & offers
Surprise of the Month
Surprise of the Month JAN 2021
Surprise of the Month Feb 2021
Surprise of the Month Mar 2021
Surprise of the Month Apr 2021
Surprise of the Month May 2021
Surprise of the Month Jun 2021
Surprise of the Month Jul 2021
Surprise of the Month Aug 2021
Surprise of the Month SEP 2021
Surprise of the Month OCT 2021

csl App Login Bonus
You can manage your Prepaid account, check usage and online recharge at csl App Now!
During promotion period, customer login csl App with Prepaid Mobile Number, a Now Select 1-month Pass (Value: $88) will be granted to Prepaid account.
Open/Download csl App Now
How to login csl App: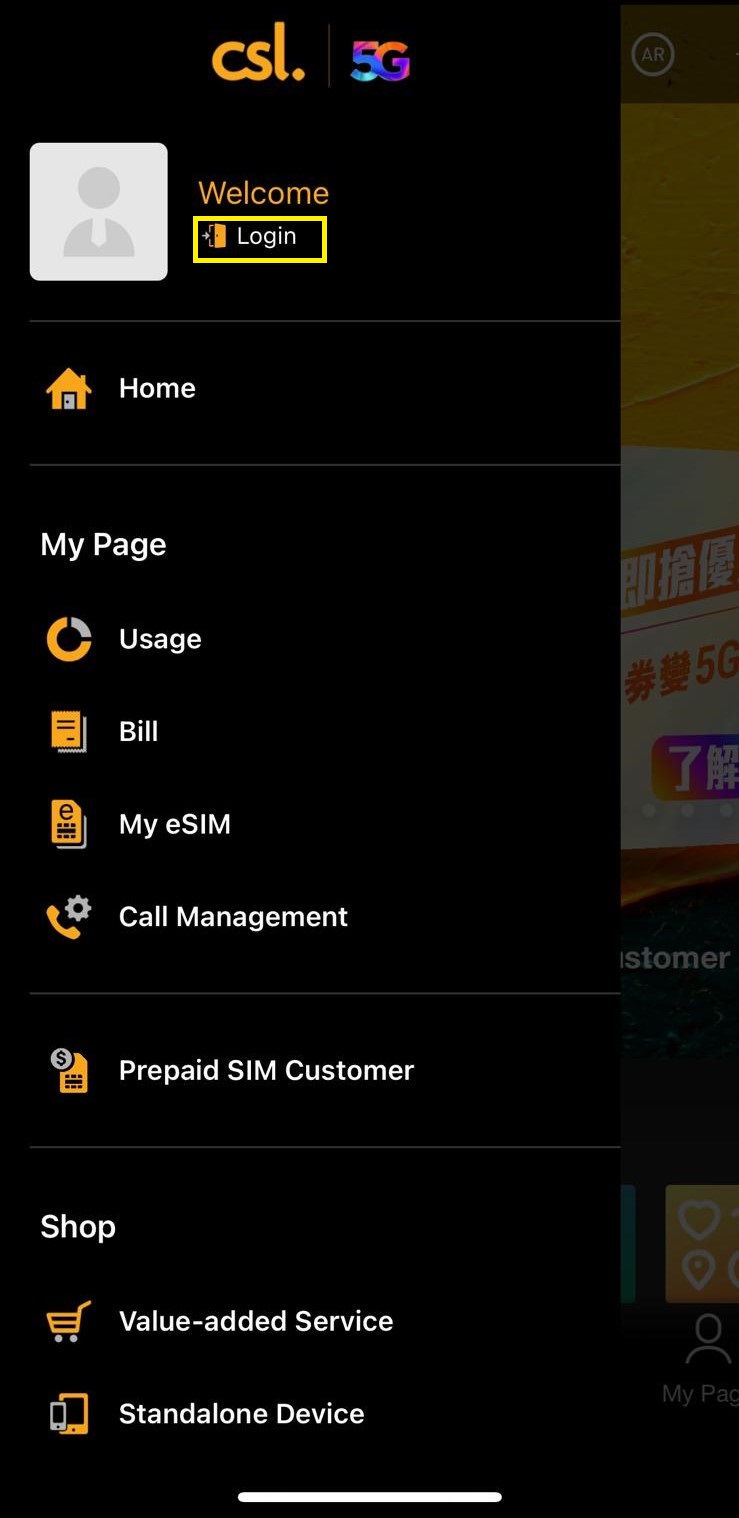 Open csl App and Click "Login".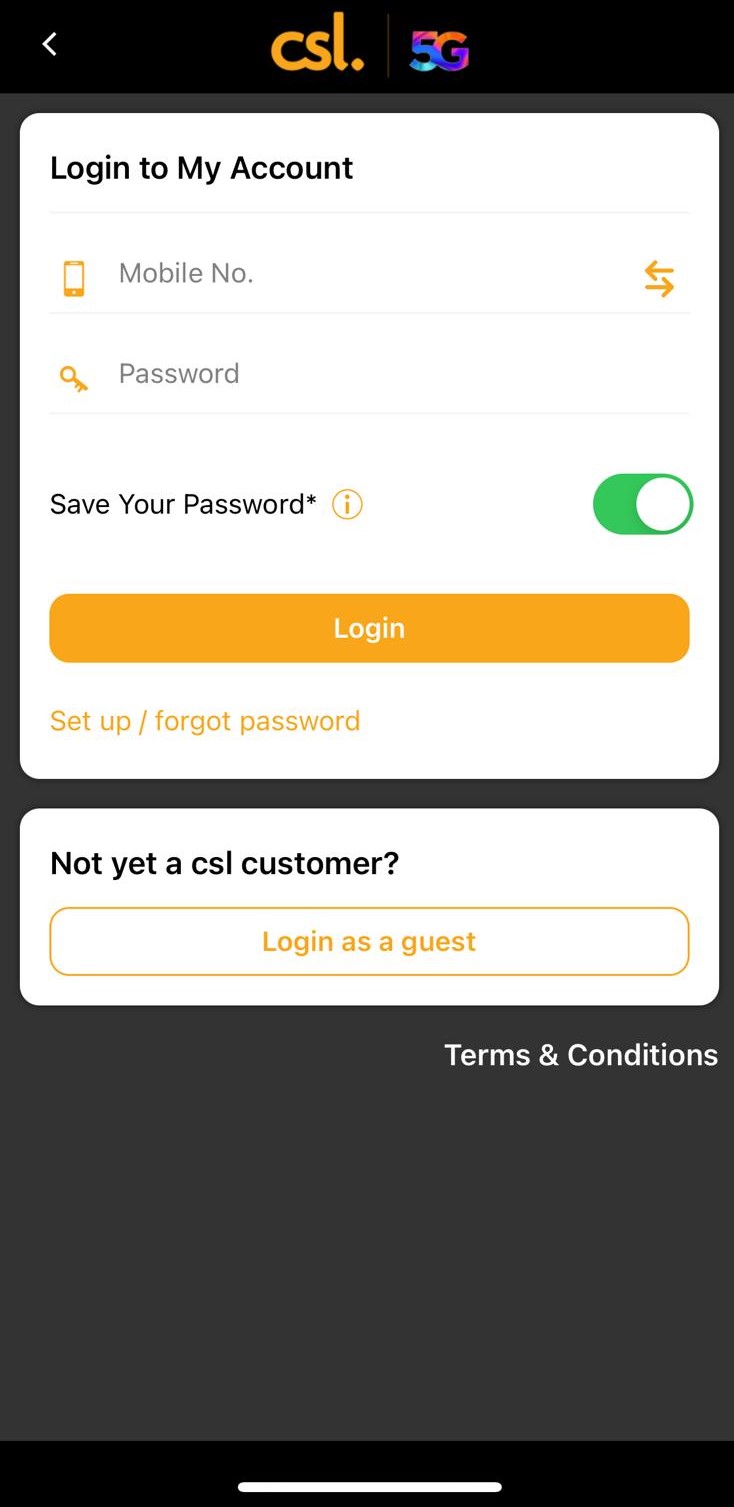 Enter Prepaid Mobile Number and Password.
The password can be reset by "*111#"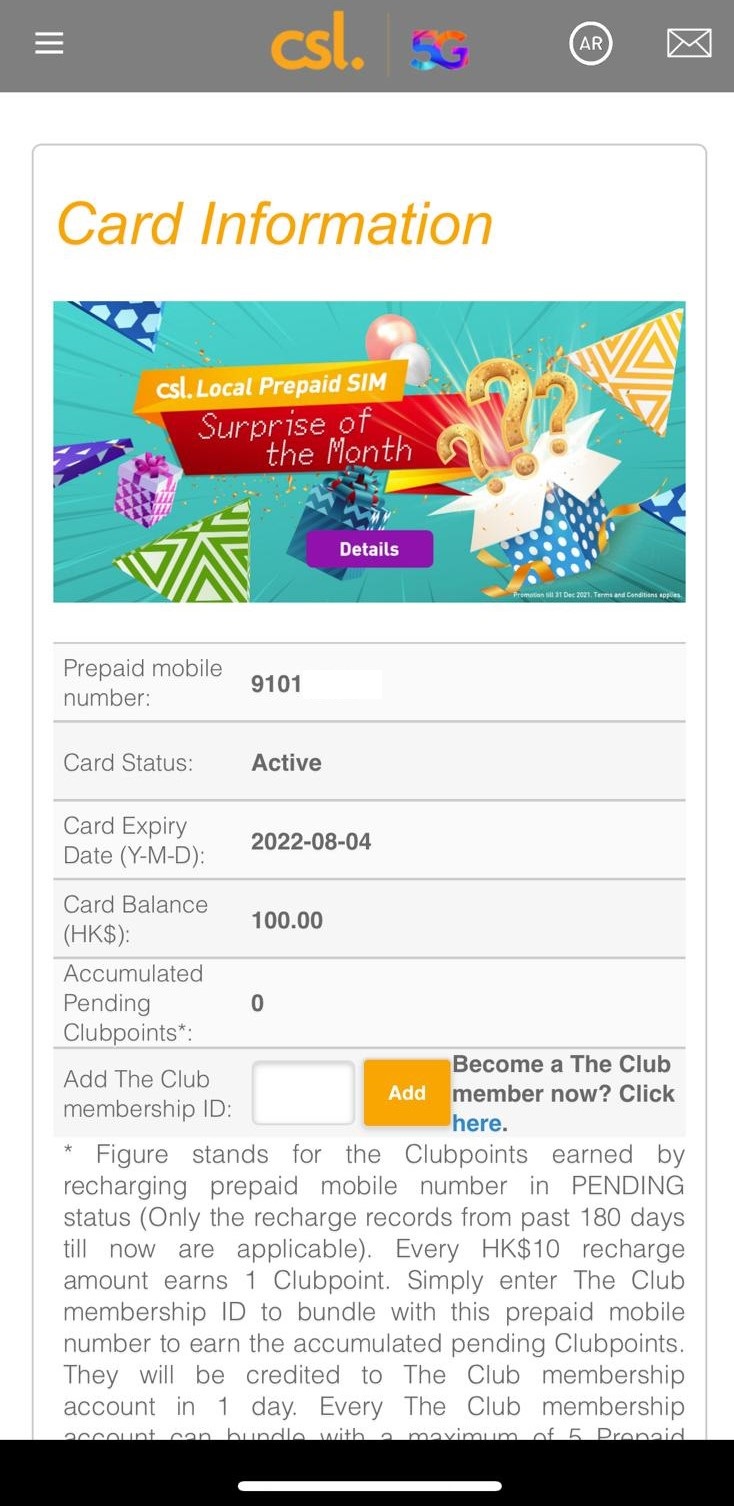 Login successfully.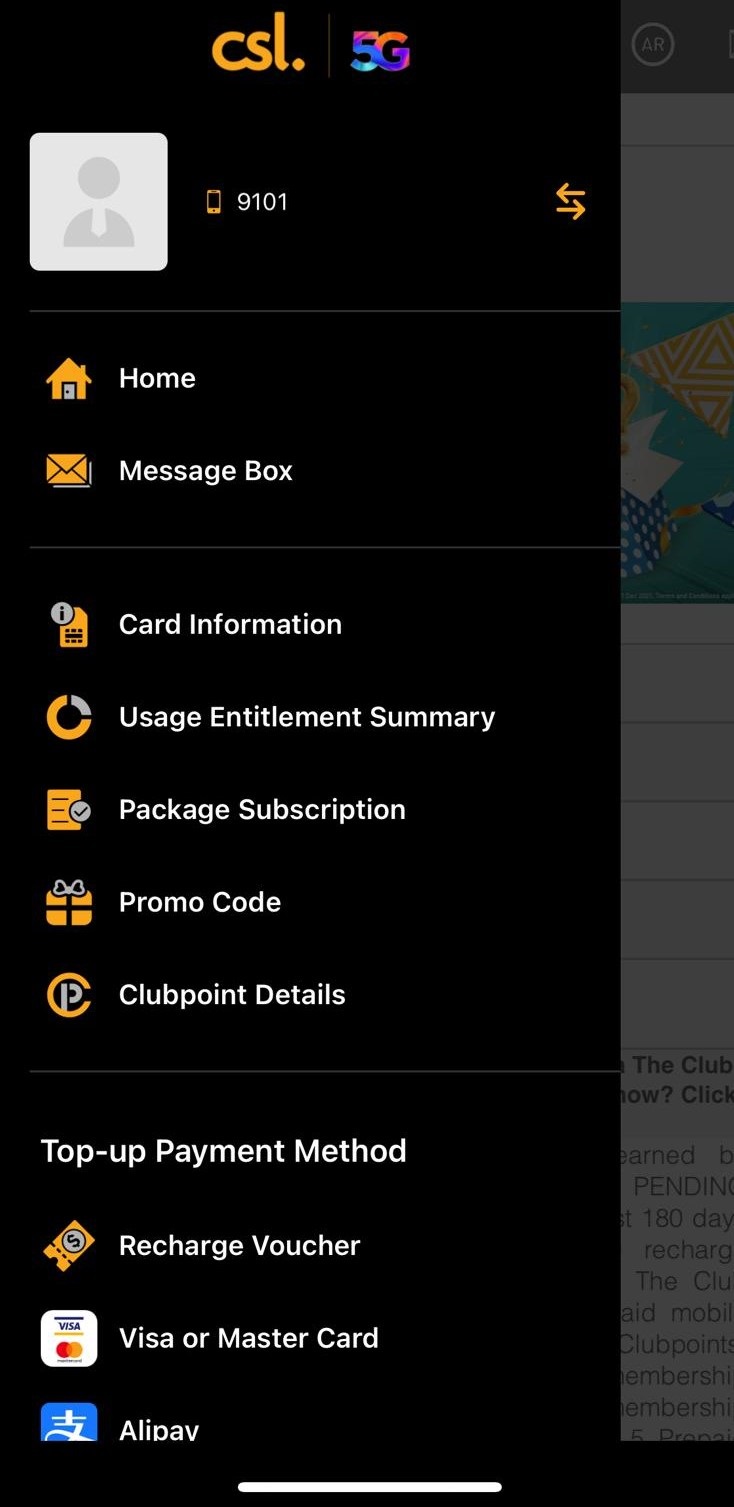 Check Usage & Online Recharge at App.
Surprise of the Month is only applicable to csl. Local Prepaid SIM customers.
The promotion period of Surprise of October will be from 1 Oct, 2021 to 31 Oct, 2021 ("Promotion Period").
The App Login Bonus is only applicable to csl Local Prepaid SIM customers who login csl App for the first time.
Each eligible Prepaid Mobile Number can enjoy the App Login Bonus once during Promotion Period.
Limited quantity, while stocks last.
A Now Select 1-month Pass will be granted the eligible Prepaid Mobile Number on or before 15 Nov 2021.
After the Now Select 1-month Pass granted, customer will receive notification through csl App/SMS.
Details of Now Select: https://www.nowe.com/plandetail/now-select
The services are subject to amendment without notice. csl reserve the right of final decision.